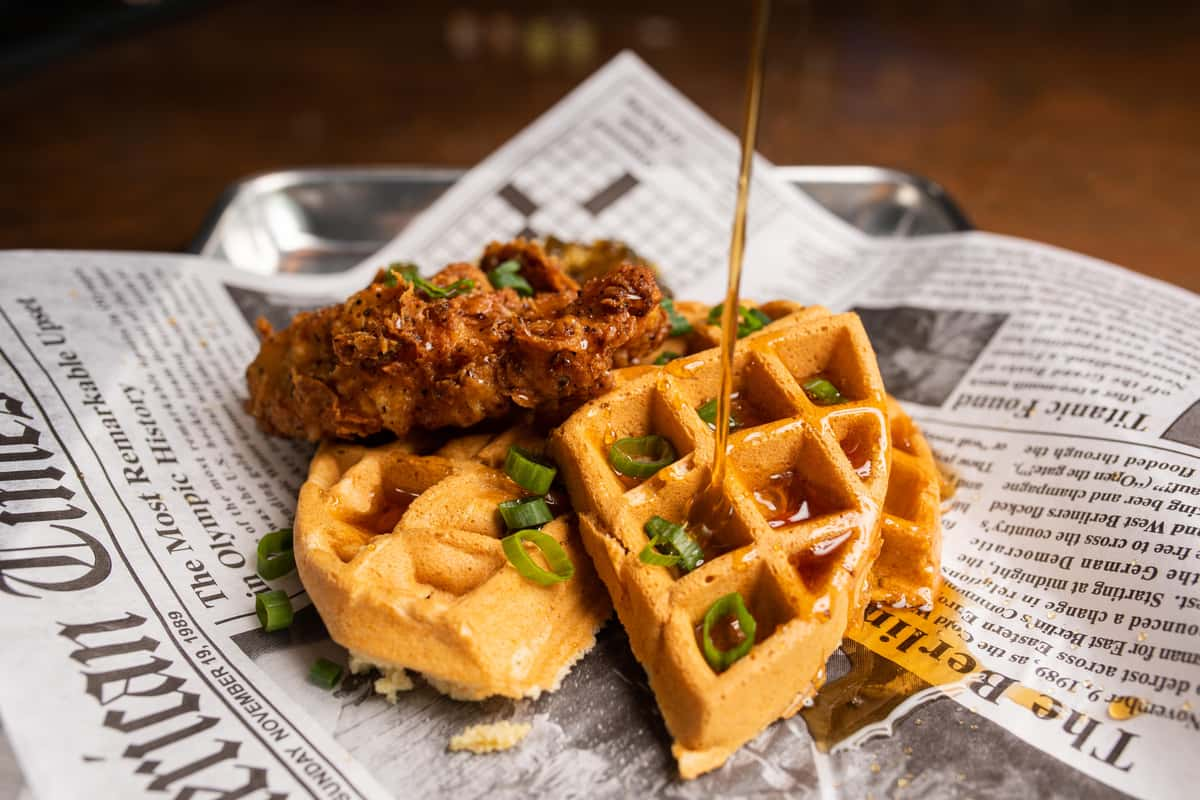 Menu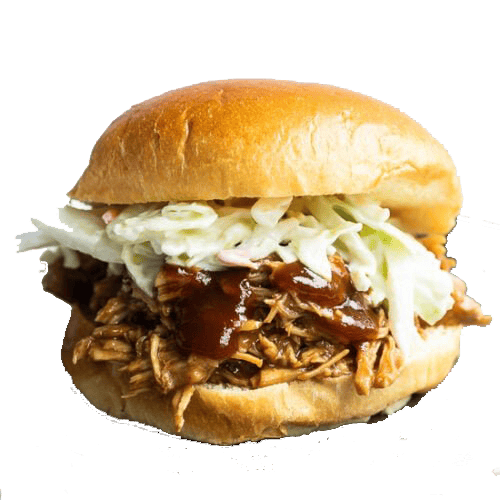 Serrano-Habanero Pulled Pork Sandwhich
Sweet Heat. Smoked pulled pork 
infused with grilled serrano and 
habanero peppers mixed with BBQ
topped with tangy slaw
Be the First to Know
Be the first to receive updates on exclusive events, secret menus, special offers/discounts, loyalty rewards & more!
Main Menu
Bombshell Premier Salads
Dressings: Ranch, Blue Cheese, Honey Mustard, Chipotle Ranch, Greek and Caesar

Add Ons: Grilled Chicken ($2.50) or Mahi Mahi ($5.00)
Fire Support Boneless Wings
Flavors:

Infantry - Traditional Hot - Tried and True. Gets the job done!

JDAM - Once fried naked wings doused with fresh lime juice and dry ranch. Contact burst flavor, no delay!

MOAB - Mother-of-All-Bombshell Wings "Not for the weak or fainthearted" Blended scotch bonnets, habaneros, jalapenos, cilantro, garlic and onion. Topped with creole spice and cayenne.

Bunker Buster - Carries a penetrating flavor with fresh lemon, fresh orange juice, and lemon pepper. An implosion of taste!

Tommy Gun - A thick and zesty blend of garlic and parmesan. 

Sweet BBQ - Traditional sweet Texas BBQ sauce

Kamikaze - Sweet Thai chili and Teriyaki sauce

Flamethrower - Hot BBQ - glazed sweet and sassy to tantalize the taste buds.

Shanghai Sesame - Ginger citrus sweetness paired with wasabi ranch.

Jalapeno Hiroshima - Jalapenos and chili sauce blended with brown sugar and apricot jam.

Mango Habanero - Sweet heat
All American Burgers
All served with lettuce, tomato, onion, pickles and fries.
Sandwiches, Wraps & Hot Chicken
All served with fries or fried okra.
Gulf Operations Seafood & Tacos

New!